Item #SL-PC102
Bubble Wrap Dispenser Box - 12" x 100'; 5/16"
Convenient roll of bubble wrap in a box, perforated every 12 inches.
∙ 5/16" bubble height
∙ Includes 1 roll 12" W x 100' L
∙ Packaged in a handy dispenser box
∙ Perforated every 12" for easy tear-off
∙ Can be used for shipment protection and/or shipment void fill
Protective
To help ensure your shipment arrives in perfect condition use this convenient bubble wrap box dispenser. The roll is perforated every 12 inches to make it easy to control how much you are using and to help keep costs to a minimum.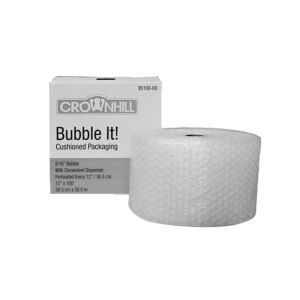 You may also be interested in: