Item #SL-PT300
Heavy duty Tape Gun Dispenser - 2" Width
Suitable for tape widths of up to 2"
∙ For use with handheld carton sealing tapes
∙ Heavy duty construction designed for industrial and office use
∙ Maximum tape width 2"
∙ Great for use with all shipping, packages and parcels
Productive Sealing
Speed up your packaging process by using our handheld tape dispenser. If you're packing more than one box you can seal it whilst never losing the end of the tape. Specially designed for use with clear standard and premium carton sealing tapes.
*Tape not included.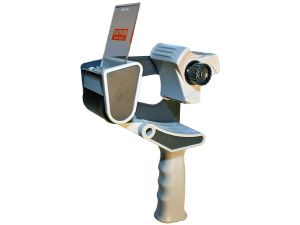 You may also be interested in: