Item #F900015
PowerGuardTM Surge Protector
Installation required by authorized Pitney Bowes technicians.
For Pitney Bowes SendPro P Series, Connect+ Series, AddressRight & Relay Inserters
Installation required by authorized Pitney Bowes technicians.

Unstable power, fluctuations and surges can destroy your workflow. PowerGuard™ provides superior surge protection and power stability helping you to avoid these disturbances and improve operational efficiency.

Monitor and protect your system without user intervention
Can reduce downtime caused by equipment failure related to unstable power.
Guaranteed Protection: If your equipment ever fails as a result of power disturbance, we will provide professional onsite restoration and/or replacement at no cost to you.
On-site installation by one of our certified service professionals at no additional charge.
2"H x 6.25"W x 8"L
Velcro mounting
Input connection: AC – 5' cord with NEMA 5-15 or 5-20 plug
Flexible output connection: AC – 6" cord with NEMA 5-15 or 5-20 receptacles
Additional AC output connection: 1 or 2 NEMA 5-15 flush receptacles
Please note: This product will be shipped to the address provided, but requires installation by authorized Pitney Bowes technicians. You will be contacted within 3-5 days of receiving the product, to schedule the installation.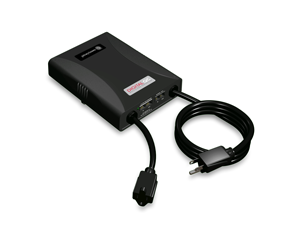 You may also be interested in: