Item #PB-4000-CA
SmartLink™ Ethernet/WiFi Connectivity Kit for mailstation2, DM125, DM225, DM300c, DM400c or DM475
For: mailstation2, DM125, DM225, DM300c, DM400c and DM475 postage meters
Simplify your mailing operations with SmartLink™.

SmartLink™ enables you to connect your mailstation2, DM125, DM225, DM300c, DM400c or DM475 postage meter to the Pitney Bowes Commerce Cloud through your existing internet connection. With SmartLink™, you can access innovative tools and proven solutions, designed to help you save time and money.

SmartLink™connects to your LAN (Local Area Network) via an ethernet cable or WiFi.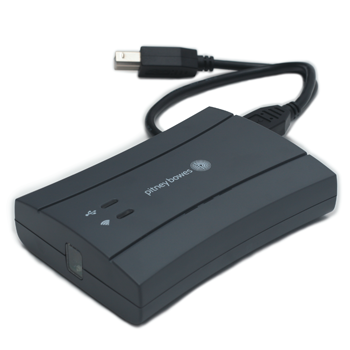 Frequently bought together